The mood of your next event can be easily swayed by the color palette you choose for it. Color can evoke emotions and psychological reactions to onlookers beyond what your presentations could convey. When planning events, particularly corporate events, it's important to choose colors that coincide with your original brand. What better way to make your event memorable than choosing a scheme that stimulates your attendees.
#Mood
Color can stir up a multitude of emotions in everyone. In the western world red is often associated with passion and heat or draw images of evil, where as in other cultures red is a color of celebration and wealth. Your color choice, depending on your audience, can determine how your event is perceived by your audience – be mindful.
When in Doubt, Go Monochrome
Instead of picking a few pallets that complement each other, it may be in your best interest to pick colors that fall in the same monochromatic family. Monochromatic schemes offer you flexibility to play with light and design in your space. You can add depth into your space by taking advantage of darker tints while using light and projections to create images or illusions in the space. Experiment and see what works best for you.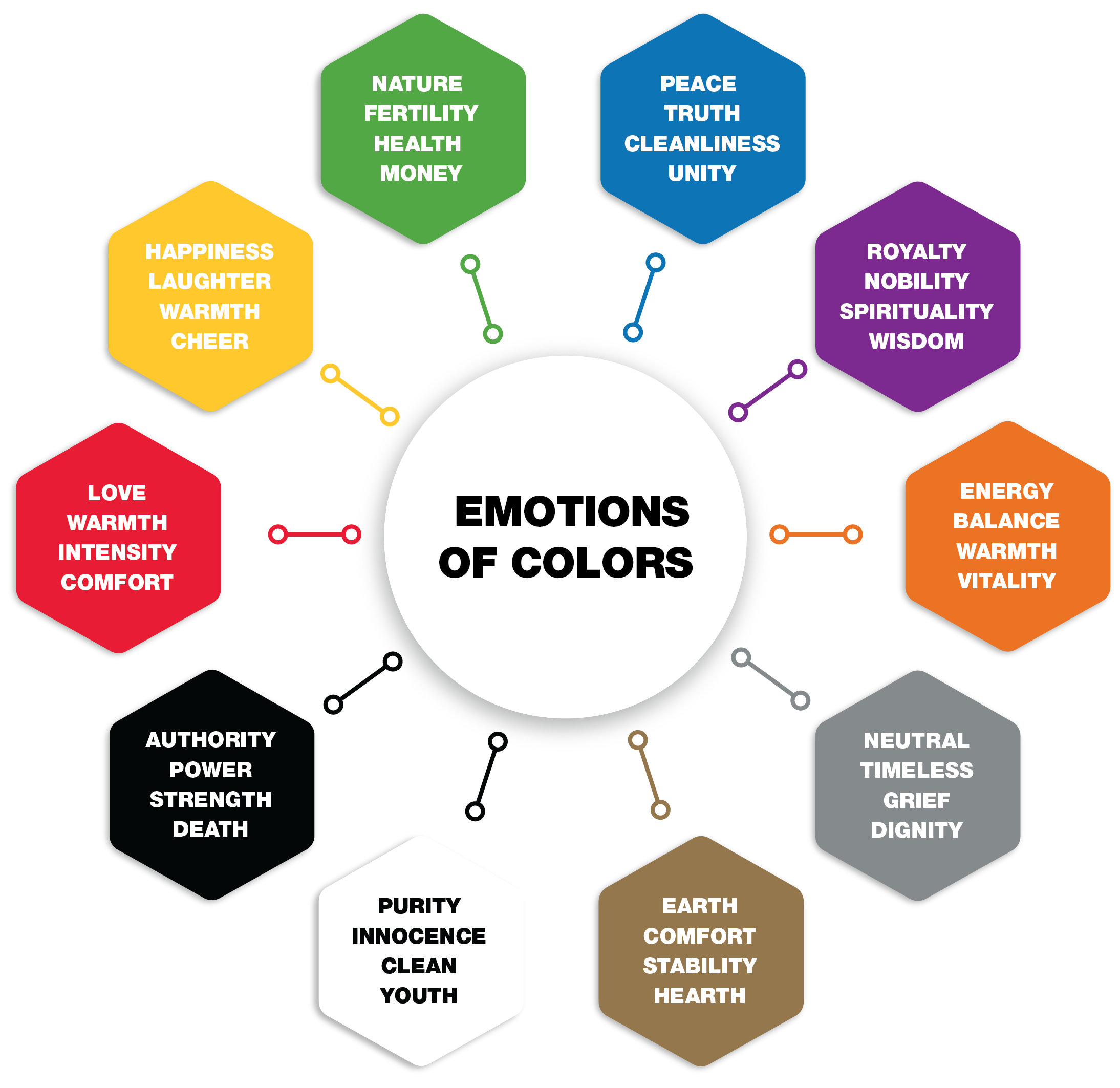 Start with the Basics - The Venue
Some venues come adorned with color and ornaments as is, while others are a blank slate for you to experiment on. Whatever you decide to procure for your event can help determine what color scheme you want to commit to during your build. While you're choosing a venue, determine if the space will let you paint the interior. Are there lighting fixtures that can "paint" the venue with a simple flip of the switch? Do your research and see what venues have to offer for your color ideas.
The 60 - 30 - 10 Rule
Interior designers know this rule well and the 60-30-10 method is a great way of narrowing down your color options once your venue has been chosen. 60% of your color is made up with the space itself – floor walls, ceiling. 30% makes up your accent color while 10% offers a little jazz to complement your two previous colors. Try out this rule when choosing your color scheme and how to accent it best during your decoration and build process.
Stand out and make a statement in your industry by hosting events that impact attendees long after the event. Over 20 years in business as one of the nation's most successful independent audiovisual and event companies make us the perfect partner to guide you through venue selection, production services, and every other aspect of your planning. Check out our portfolio here or reach out to us for a 1:1 conversation about your goals.