Got an event in mind and now you're ready to add in some glamorous globe-hopping? Nothing feels quite as exciting—or buzz-worthy—as holding your meeting in an exotic locale. But there are also many more factors to keep in mind when producing an event in a country other than your own. Before you pack your bags, get up to speed. Here are some of the most important things to consider as you spin the globe and start planning your meeting abroad.
1) Allocate extra time for careful research.
Planning for your global meeting should begin 18 months to two years in advance of the target event dates. Not only must you seek the right country, city and venue for your international event but you also must become versed into the culture, amenities, labor norms, food and beverage options, potential health concerns and any relevant State Department traveling warnings—just to name a few. Don't commit to any locale without getting all relevant stakeholders' questions answered to satisfaction.
2) Really know your preferences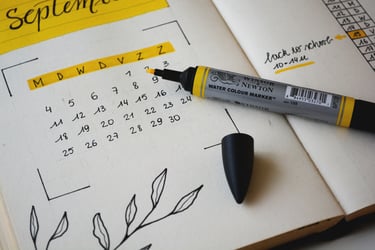 While you are surveying your options, use this time to refine your must-have list. This includes not only your budget for the event but also what potential locale(s) will cost. Think also about climate and season: will more attendees come from a cold climate, seeking a warm winter getaway? Or are you catering to Southern Hemisphere folk who seek a balmy retreat from their cooler summer? Consider pace also: do you want to immerse attendees in a pulsing city or a slower, more rural vibe? Clearly knowing your preferences helps you become that much more critical in your selection process. This is crucial when you and your guests will be traveling so far.
3) Take care with communication
Communication issues heighten when multiple cultures interact at a meeting. In fact, a recent survey of event planners shows a majority (52%), consider culture differences to be the biggest anxiety factor when planning an international event. Reduce the uncertainty by getting acquainted in advance with customs in your host culture—especially those surrounding business negotiations. Are there critical offensive actions to avoid? Or rituals to invoke for good communication "mojo?" Choose visual tools like Skype or Google Hangout for conversation whenever possible so both parties can see non-verbal cues. Also, learn about local attitudes toward promptness in response times so you can manage your expectations for the speed of information.
4) Always ask and never assume the answers
When planning your meeting in a foreign locale, do not rely on guesswork. Keep a running list of all questions and ask them—even if they seem obvious or silly. Better to find out something in advance than discover you have a major issue on site. You will need to explore questions such as:
How will time zone differences affect guest energy levels?

What local or international holidays might overlap your event?

Which days of the week are "off" days in your chosen locale?

What are the visa requirements for you and attendees?

How high are the cost of flights from other major airports?

What is the prevalence of Western style toilets and amenities?

Which voltage does the country use, and what kind of adapters are necessary?

How are easel heights, paper sizes and other measurements calculated—and how will this affect your design and printing?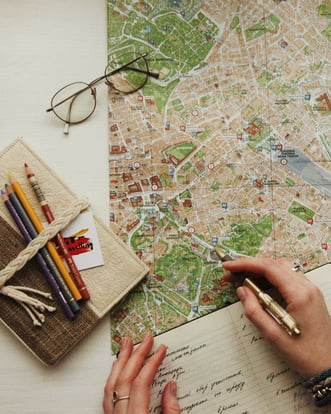 4) Find a mentor on-ground
Making the right connections is critical to your meeting's success. Find someone local who can help you meet the right people. A good local contact might be a colleague or a potential attendee, but whatever his/her background, s/he can advise on each step of the process. Ask him/her to capture a video walk-through of your space or visit potential suppliers for a first-hand opinion on their reliability. If you hire a production partner with global reach, their team can find mentors for you. If you are handling all the details on your own, leverage LinkedIn or ask around your company if anyone has a professional contact in your event's host culture. Just remember that you should offer your contact something valuable in return—so everyone is happy.
5) Get on the ground yourself
Even if you have a local contact try to plan a site visit, if at all feasible budget-wise, once you have selected your venue. This helps save money in negotiations later and ensures you do not receive any expensive surprises once you arrive to stage your event. Local relationships are critical, so make sure you are nurturing them while you are there. You also might want to check to see if your chosen city's Convention and Visitor's Bureau offers a "familiarization trip" - an expenses-covered chance to experience the city. Just ensure you understand fully what is and is not covered during this type of trip.
6) Understand attendee expectations
If you have a multicultural audience for your event, in addition to an international location, this will add another layer of planning. Depending on the attendees' culture, meeting features such as keynotes, breakouts, coffee breaks will come with different expectations. Be sure that you are clear on all the major cultures your attendees may come from and know how to meet these basic expectations, even if you end up paying extra for amenities to do so. Also don't forget to budget for translation services—including on-site interpreters as well as those translating written documents.
7) Plan extra for what could go wrong
Do you usually have a Plan B and Plan C for your event? Have a Plan D, E and F, too, if you are going international. What happens if the lunch venue actually doesn't have any Western toilets? Or if there has been a miscommunication about the size of a room due to the difference between meters and feet? How will you handle it if a contact promised to "follow up" on something, but did not do so because of a cultural communication difference? Resist the urge to cut corners and ask frequently for clarification and confirmation if necessary. Have multiple strategies for every aspect of your event.
8) Have all your travel tools in order
Before you visit your chosen venue on site, research your cell coverage and data options (for using Google Maps in-country). Read books on the country you have chosen. Also ensure you have the right power plug converters and translation apps on hand. According to Forbes some of the current best apps are Google Translate, TripLingo, Microsoft Translate, Waygo and iTranslate. These tools can "save" you on site in your communication with local staff, suppliers and even guests—not just during your travels outside the event hall. Keep in mind that your passport must still be valid for at least six months beyond your travel dates, and don't forget to have the proper visas. Consider capturing all this information and it with attendees as well.
With some extra thoughtfulness and planning, you can design an amazing international destination event your attendees still talk about for years to come!
Sometimes, there is no way to know what you will experience taking your event to another country. By hiring an event partner with worldwide expertise, you ensure all the right details will be handled properly. Let LSAV POWERHOUSE's globally-experienced event production team help you take care of every detail so that your event comes off flawlessly in your dream destination.Visit our portfolio here and reach out to us for more information.